Address: Alvar Aallon katu 7, 40600 Jyväskylä, Finland Open Google map
Entrance fee: 6 € - 8 € / person. Free entry with Museum Card
Tours: Private guided tours by appointment: museum@alvaraalto.fi
Themes: Cultural buildings, Museums
Website: Alvar Aalto Foundation
Opening hours
1.1.–30.6.
Tue-Sun 11:00-18:00

1.7.–31.8.
Tue-Sun 10:00-18:00

1.9.–31.12.
Tue-Sun 11:00-18:00

Alvar Aalto was commissioned to prepare drawings for Jyväskylä art museum, which were finished in autumn 1971. The building was completed in 1973.
The Alvar Aalto Museum is sited on a slope leading down towards Lake Jyväsjärvi. Above a high, white-painted concrete plinth, the elevations of the Alvar Aalto Museum are clad in light-coloured ceramic tiles named 'Halla', the Finnish word for 'Frost', and made by the famous Finnish porcelain manufacturers, Arabia. The vertical bands of baton-shaped, glazed tiles divide up the rampart-like elevations to form a relief that gives a strong effect of depth when the surface is washed with light. The rampart-like quality is emphasised by the vertical battens on the roof windows of the exhibition galleries, which cause the roof lights to merge into the façade when looked at from a certain angle. The entrance façade has no windows apart from a few tiny openings close to the doors. The surface of the massive doors is copper and there is a hint of marble on the left-hand side of the doorway. The roofscape is dominated by the east-facing roof lights.
Nowadays the building is the home for the Alvar Aalto Museum. The museum's main exhibition "Alvar Aalto. Architect" represents Aalto's extensive oeuvre and colourful personal history. In addition to the architectural objects, Aalto's glass and furniture design is displayed in the exhibitions. The museum building itself is characteristic of Aalto's architecture, and the gallery presents a range of exhibitions on his work, as well as topical architecture and design that resonates with Aalto's themes. To visit the Alvar Aalto Museum is not only to immerse yourself in the world of Aalto's architecture, design and personal history but it is an architectonic experience of space and building at the same time.
Read more
The museum is open for visitors all year round. The lower floor houses the foyer and cloakrooms, café, Alvar Aalto Shop, offices and space for storage. The upper-floor exhibition gallery is about 700 m2 in area. There is a small flat at the back of the building containing offices, plus a studio, which now acts as the museum workshop 'URBS'.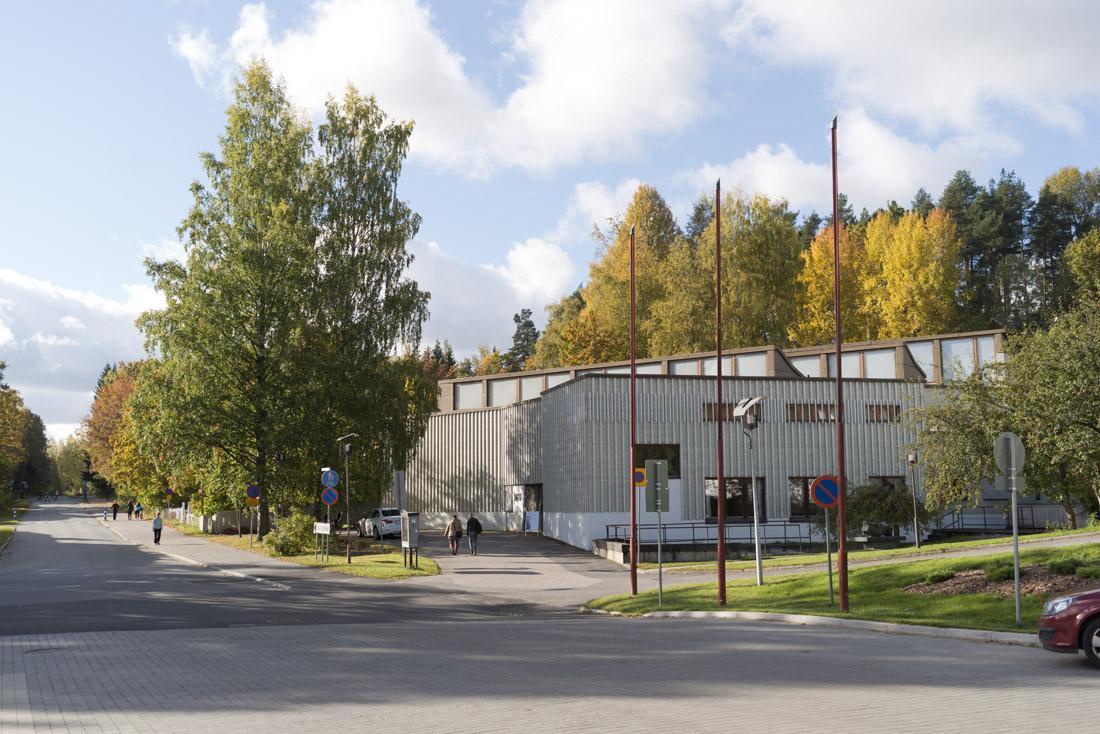 ユヴァスキュラにあるアルヴァ・アアルト・ミュージアム。写真: Janina Kastikainen(アルヴァ・アアルト財団)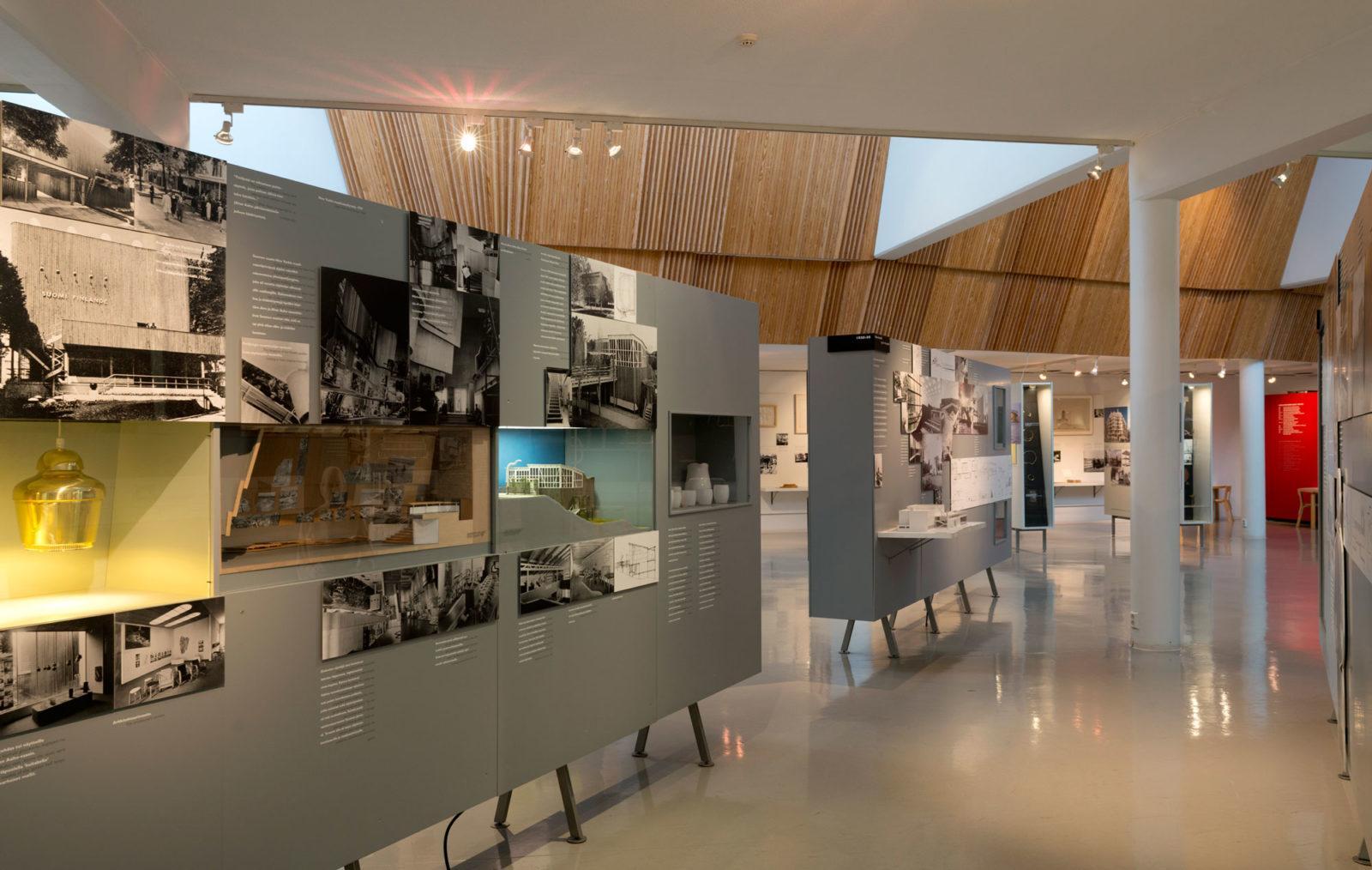 Alvar Aalto Museum has a permanent exhibition about Alvar Aalto's life and career. Photo: Alvar Aalto Foundation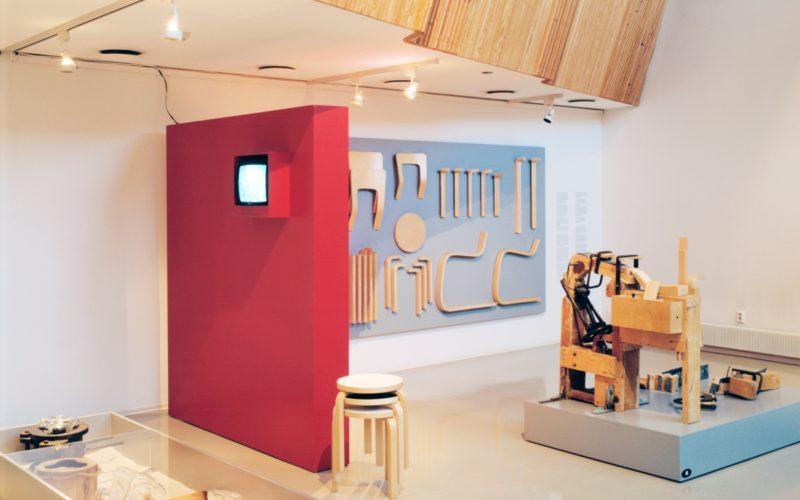 ガイド付きツアーに参加することでミュージアムをさらに楽しみましょう。写真:Maija Holma(アルヴァ・アアルト財団)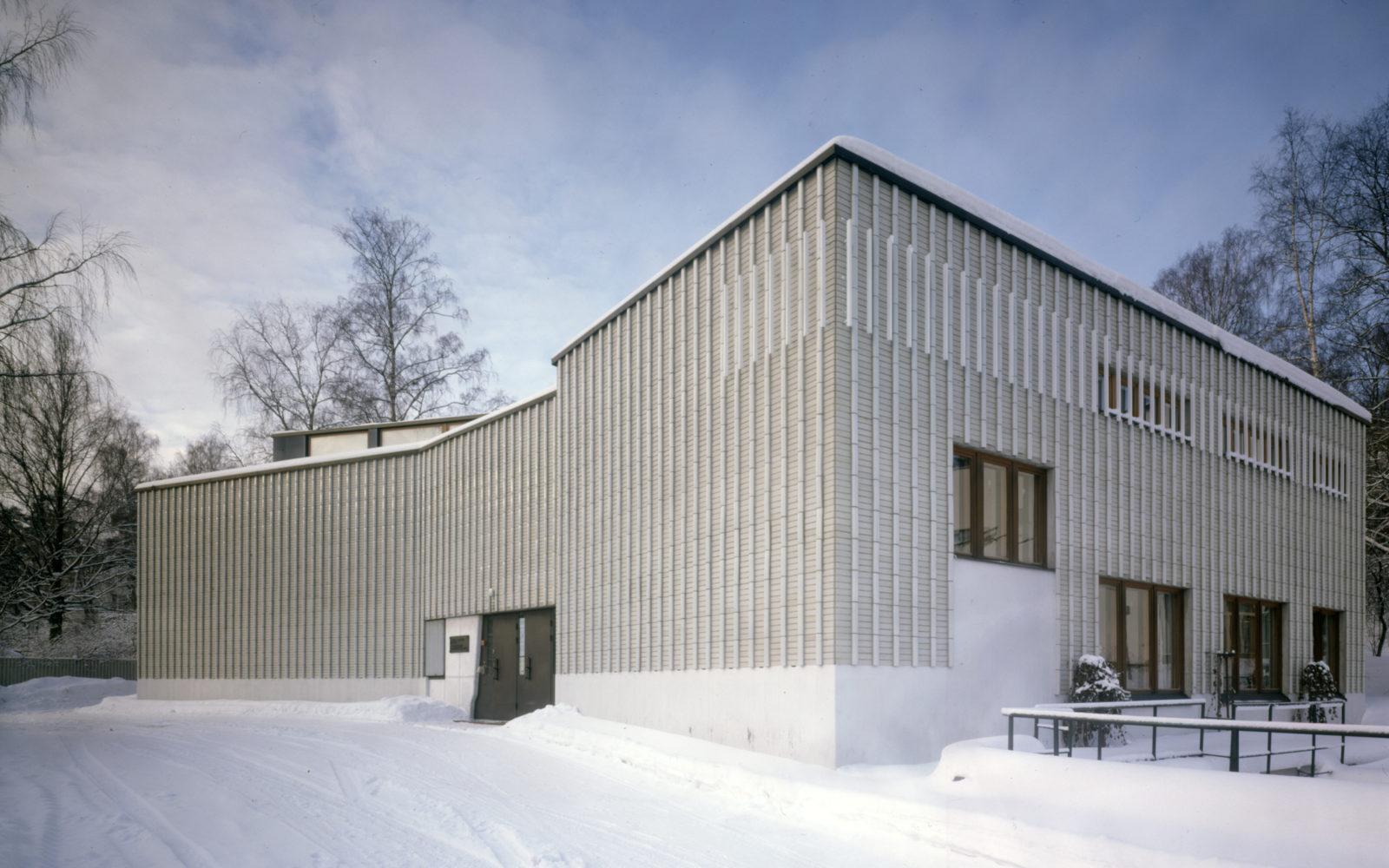 The main entrance facade is very closed off from the street. Picture: Maija Holma, Alvar Aalto Foundation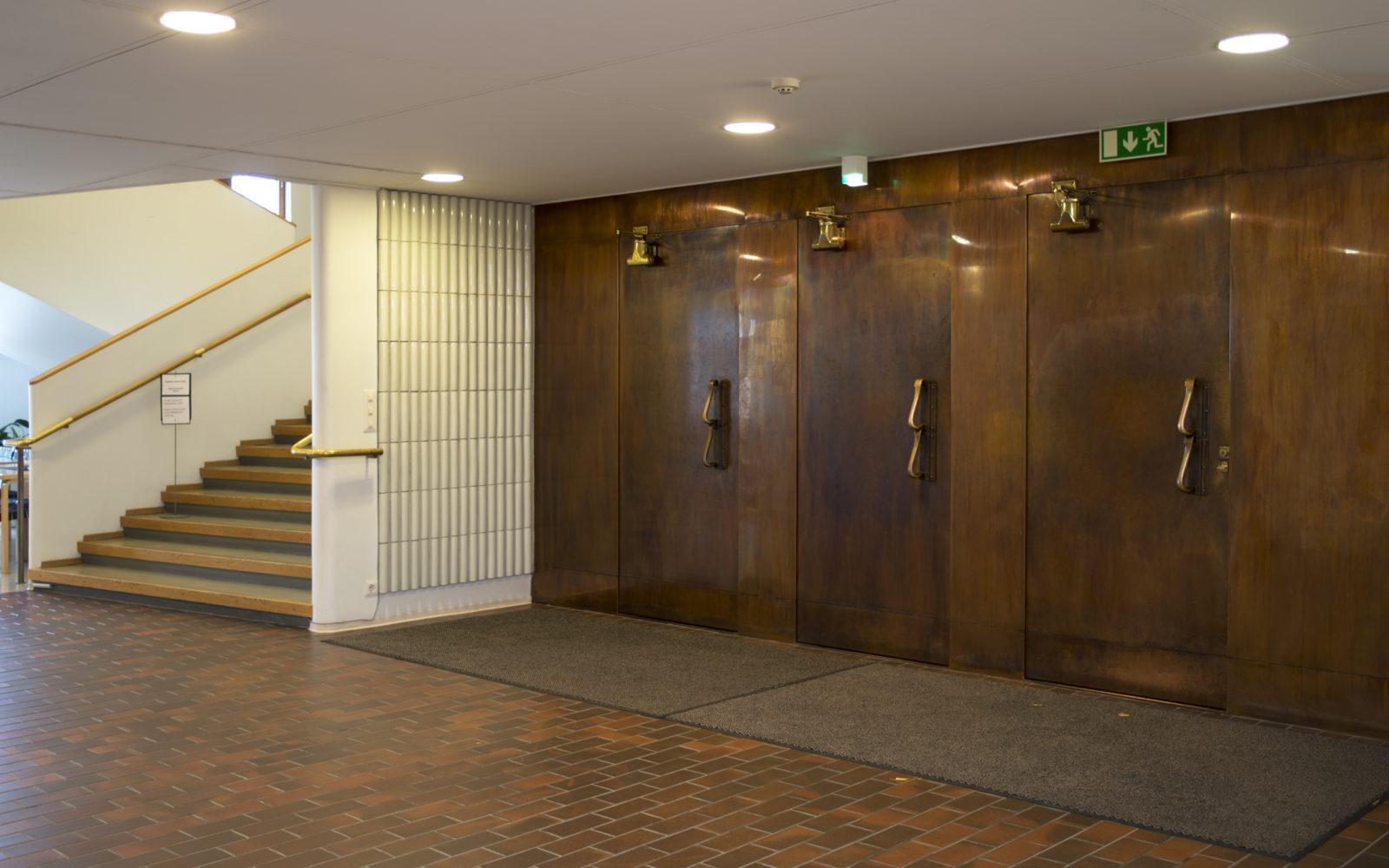 Light draws one from the dimly-lit foyer to the stairway leading up to large exhibition gallery on the upper floor. Picture: Janina Kastikainen, Alvar Aalto Foundation
Information for visitors
Good to know
Arriving to the Alvar Aalto Museum
Museum is located very close to the city centre of Jyväskylä. It is located on Alvar Aallon katu 7. You can either take a local bus from the Travel Centre or go by foot, it is only approximately 15 minutes walk.
Alvar Aalto Museum is open:
1.1.–30.6. Tue-Sun 11:00-18:00
1.7.–31.8. Tue-Sun 10:00-18:00
1.9.–31.12. Tue-Sun 11:00-18:00
Please check exceptions to opening times in advance prior to your visit!
Arriving to Jyväskylä
Jyväskylä is located approximately 270 kilometres away from Helsinki. Jyväskylä is located in the middle of Finland, it is within a reasonable distance from anywhere in the country.
By train or coach
The rail journey to Jyväskylä takes 1.5 hours from Tampere and less than 3.5 hours from Helsinki. You can also take either a Matkahuolto or Onnibus buses to Jyväskylä. When travelling by train or coach, you will arrive in Jyväskylä at the Travel Centre right in the heart of the city.
By car
To reach Jyväskylä by road, a car or coach is equally convenient. Located on the highway E4, Jyväskylä is easily accessible by car while highway no. 9 links it to Kuopio and Tampere. To find the fastest or shortest route to Jyväskylä by car, make use of the route planning services available on the Internet, such as Google Maps.
By lake
Jyväskylä offers beautiful lake sceneries on Päijänne and Jyväsjärvi. Jyväsjärvi is accessible from Lake Päijänne via Äijälänsalmi, a busy but safe and wide channel. Jyväskylä's refurbished busy marina is located in Lutakko on Lake Jyväsjärvi close to the heart of the city and Travel Centre. More information here.
By air
Jyväskylä is easily accessible by air. The airport is located in Tikkakoski, about 23 kilometres from the centre of Jyväskylä. Information on long-distance buses stopping at the airport as well as other public transport connections is available here.
Read more about sights in Jyväskylä
Please note that you can purchase publications about Aalto's architecture in Jyväskylä as download architectural drawings from Alvar Aalto web shop! 
Take a virtual tour of the Alvar Aalto Museum and a few other buildings in Finland designed by Alvar Aalto by visiting this
link
.
Guided tours
Private guided tours by appointment: museum@alvaraalto.fi