Finlandia Hall was completed in Helsinki's city centre in 1971 and the extra wing in 1975. The building was intended for congresses and concerts.
The location of Finlandia Hall is part of the plan for Helsinki's city centre that Aalto made in the 1960s. The building was intended to be one of a cluster of cultural building around Töölö Bay. In the unrealized plan the main traffic artery into Helsinki was on the opposite side of the Bay. The building's main façade faces in that direction.
Aalto wanted the interior and exterior marble facings to create a link with the culture of the Mediterranean countries. The details of the furnishings, including the furniture and light fittings, were carefully designed to create an integrated whole.
Read more about Finlandia Hall architecture on Alvar Aalto Foundation website: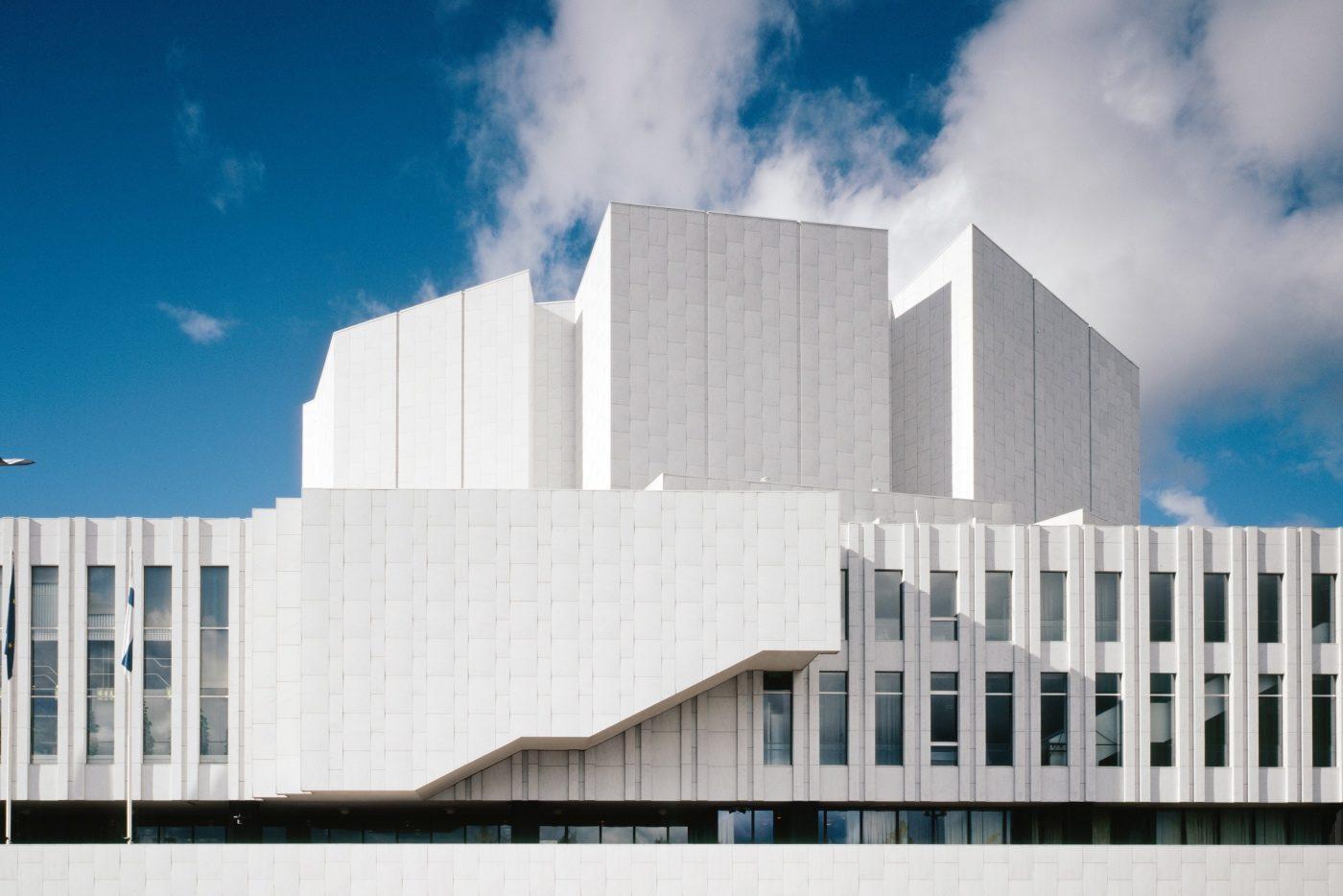 Helsinki Finlandia Hall. Photo: Rune Snellman Alvar Aalto Museum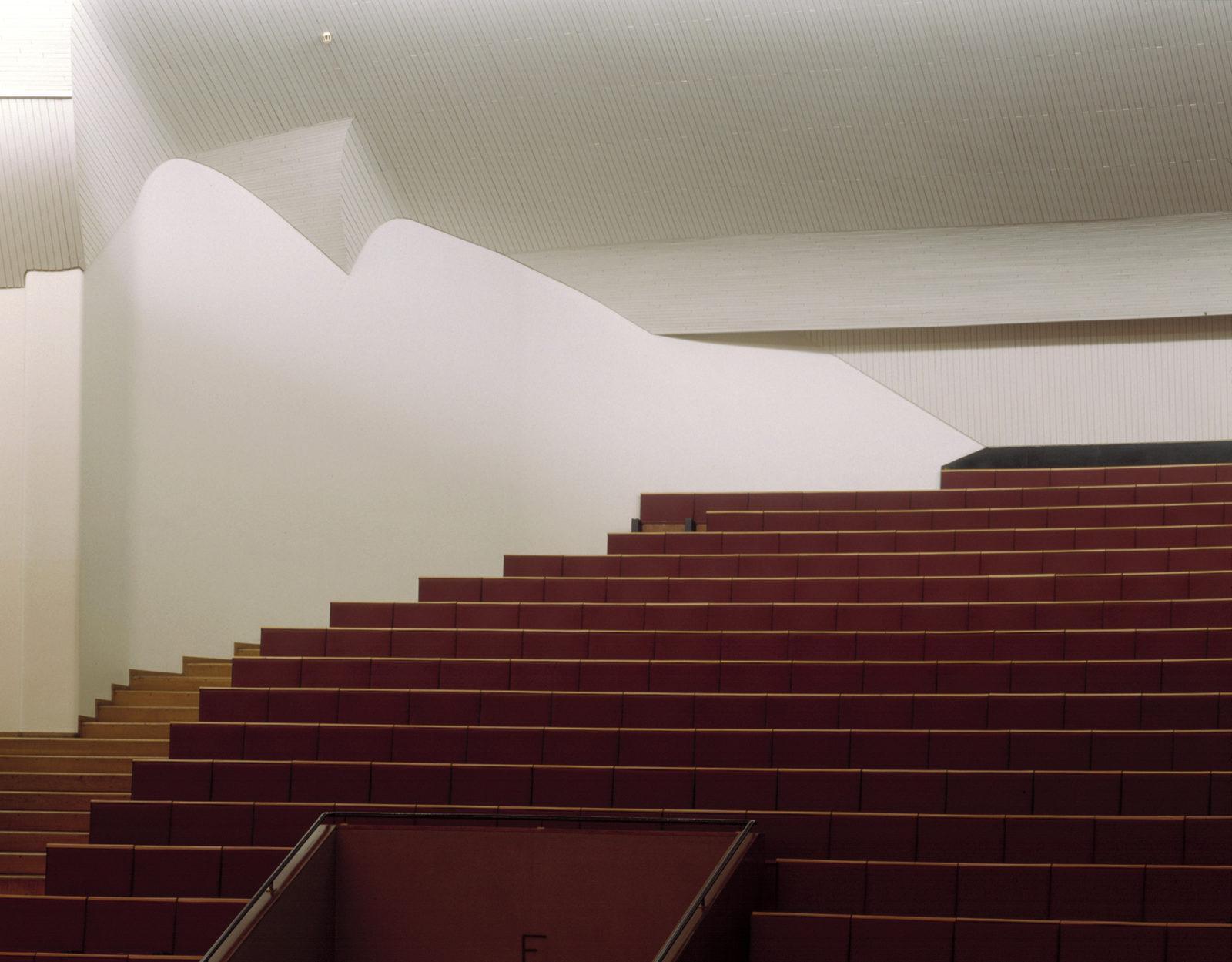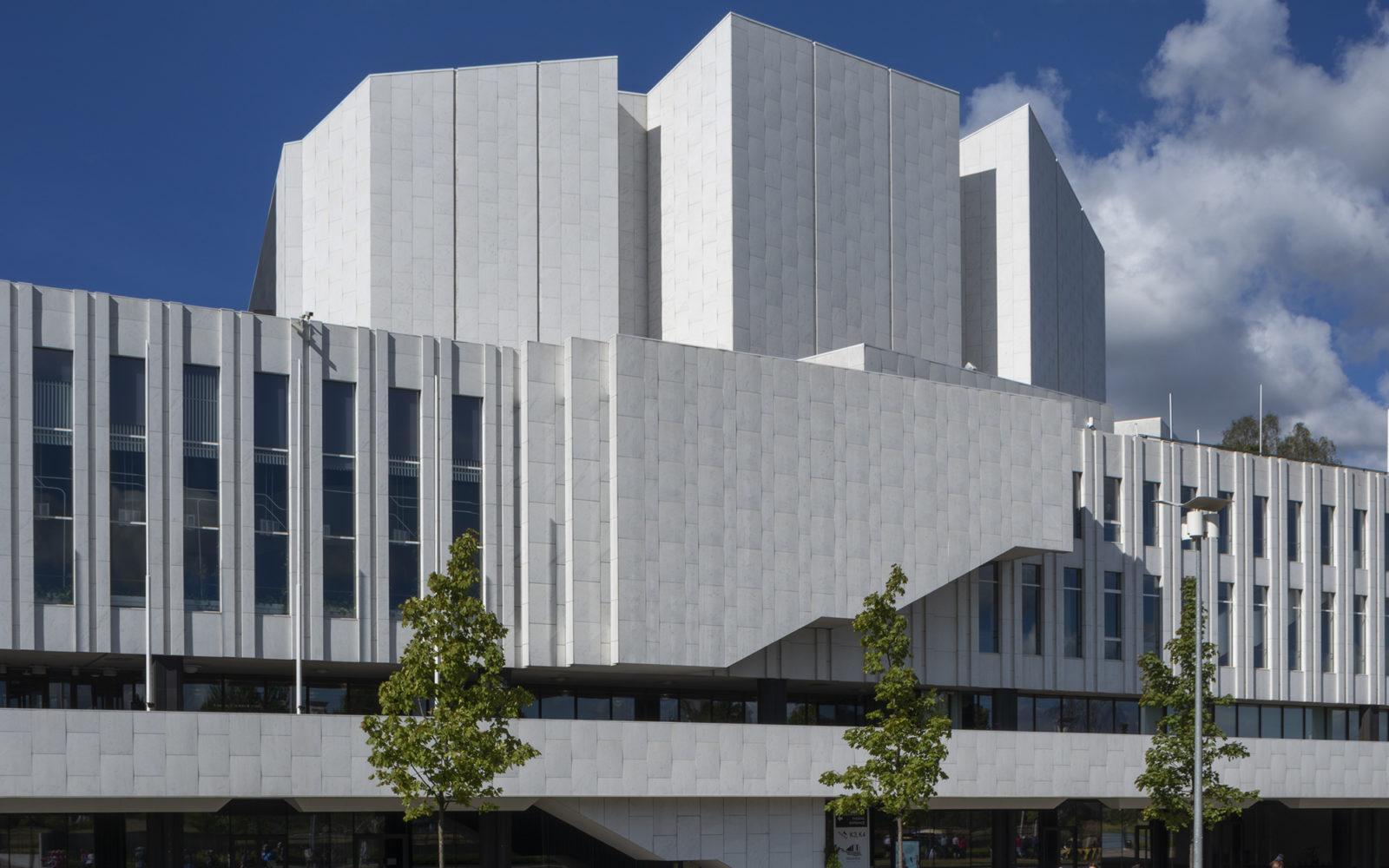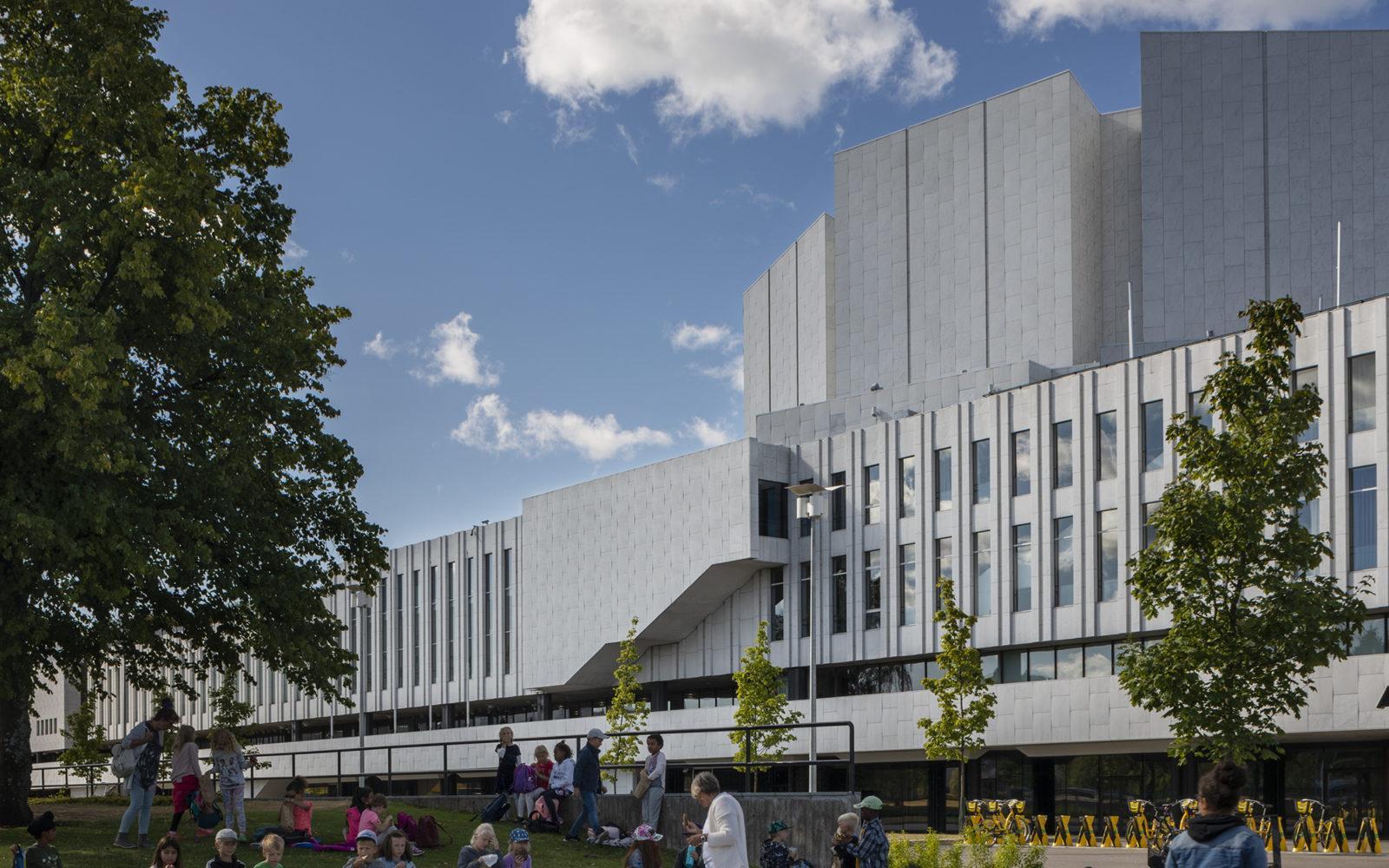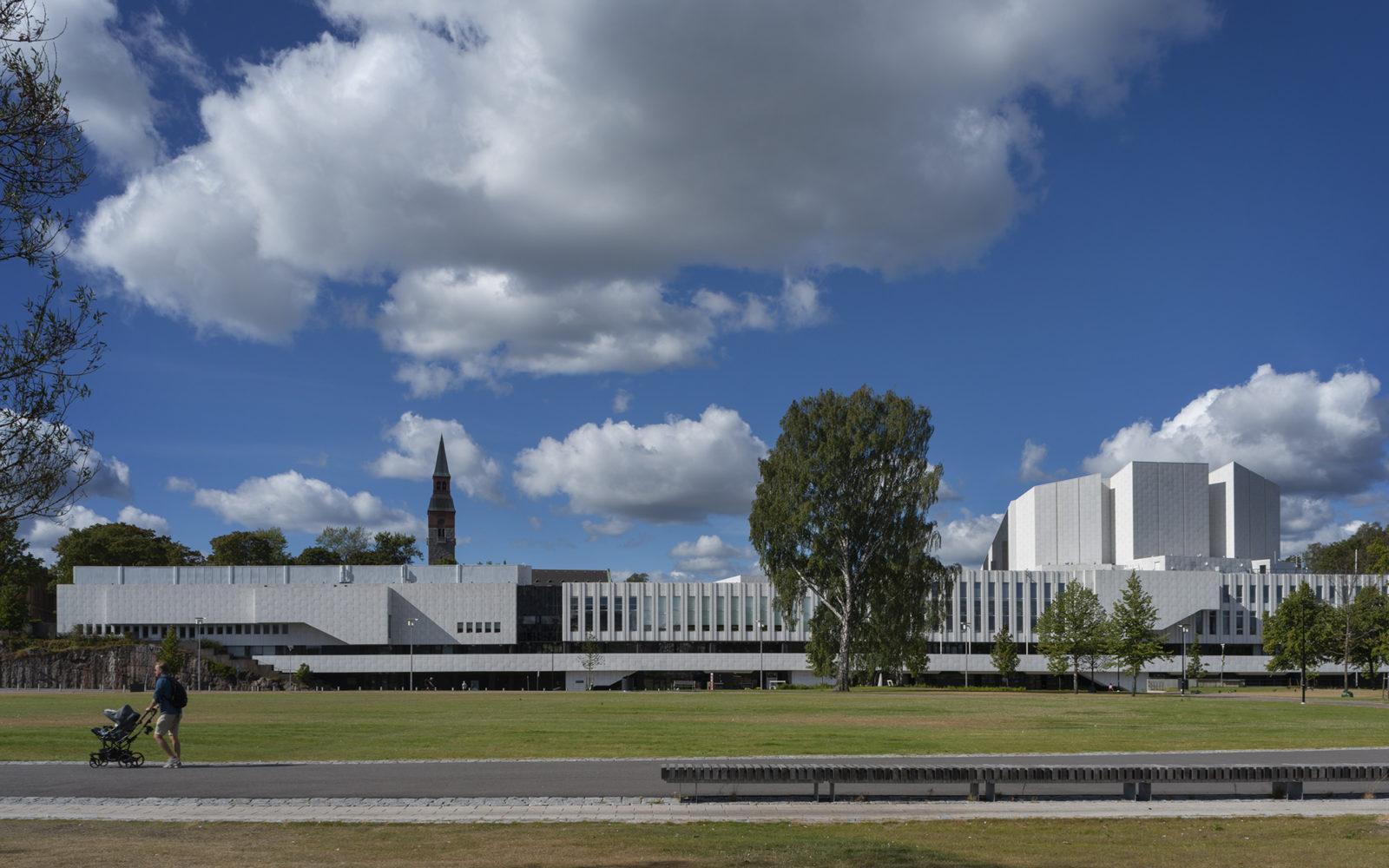 Information for visitors
Good to know
Finlandia Hall
Finlandia Hall is located very close to the city centre of Helsinki on Mannerheimintie 13. You can reach the building by using public transport in Helsinki.
You can visit the Finlandia Hall on a guided tour for groups, or enjoy the architecture while participating to other events organised in the premises of the house. There is also a cafeteria and a gallery open for public. Café Veranda and Gallery Veranda is open on Monday to Friday from 9 to 19 o'clock and two hours before concerts.
Read more about Finlandia Hall
Guided tours
Guided tours are arranged in collaboration with Alvar Aalto Foundation. Tours last around an hour.
* The Art and Backstage tour provides access to those Finlandia Hall facilities that ordinary guided tours do not cover. The tour provides a chance to see and learn more about Finlandia Hall's works of art. The works have been borrowed from the Helsinki Art Museum. The tours are held in English and, if necessary, partly in Finnish.
Contact the Service Point for details on upcoming tours via email servicepoint@finlandiatalo.fi
Further information
The address:
Finlandia Hall
Mannerheimintie 13 e,
00100 Helsinki, Finland
Tel. +358 9 40241