Located within the Noormarkku Works area, Villa Mairea was built in 1939 to serve as the home of Maire (née Ahlström) and Harry Gullichsen. The progressive couple were patrons of the arts, and
they were interested in the clean-cut expression of modernism. Their good friends, the architects Aino and Alvar Aalto, had an opportunity to apply free and experimental design in the planning of Villa Mairea.
These favourable circumstances gave rise to a unique work of art, which is currently considered an international masterpiece in 20th century architecture. Interior design for Villa Mairea was in the hands of Aino Aalto.
Through the life's work of Maire Gullichsen, Villa Mairea is linked in many ways to the arts institutions and design sector of Finland, for example to the furniture business Artek and Galerie Artek, Free Art School and Pori Art Museum. She played a decisive role in the establishment of all of these.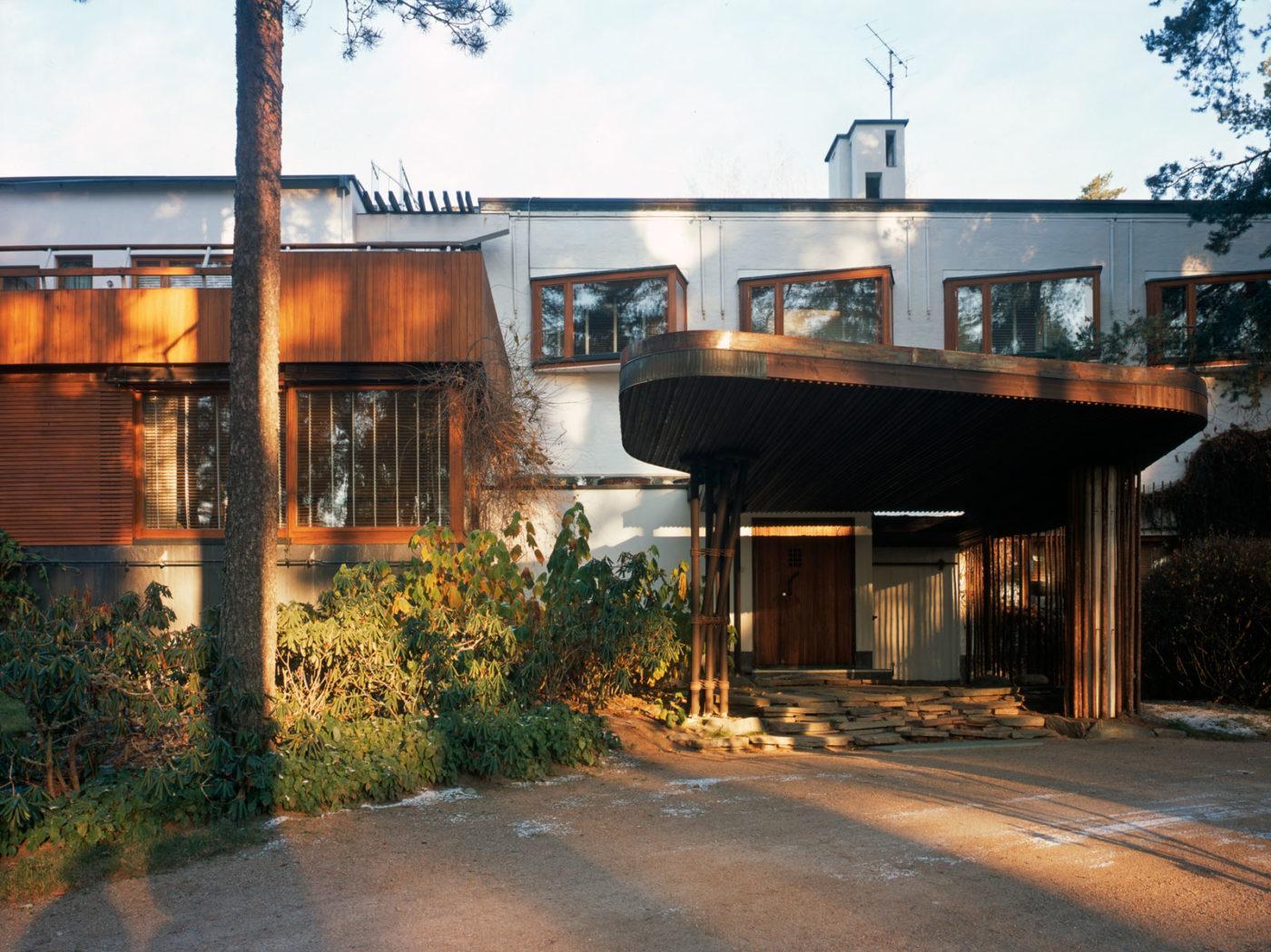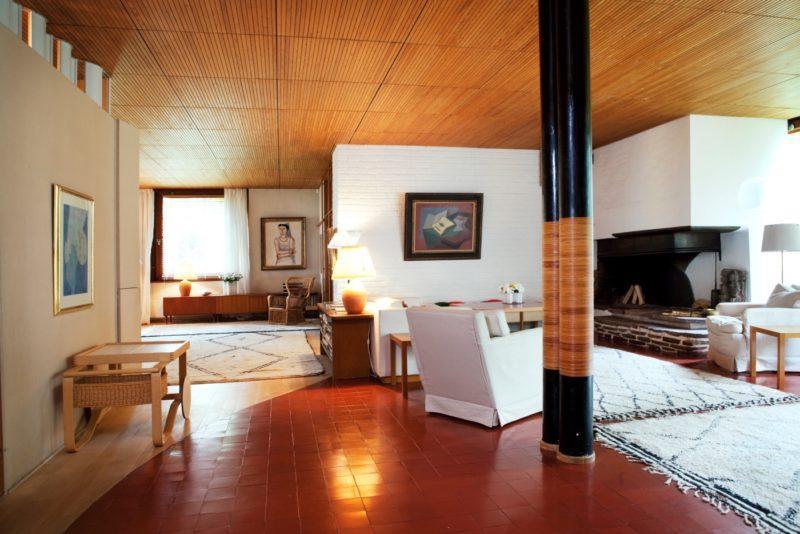 Villa Mairea living room peaceful atmosphere photo Johanna Kokkola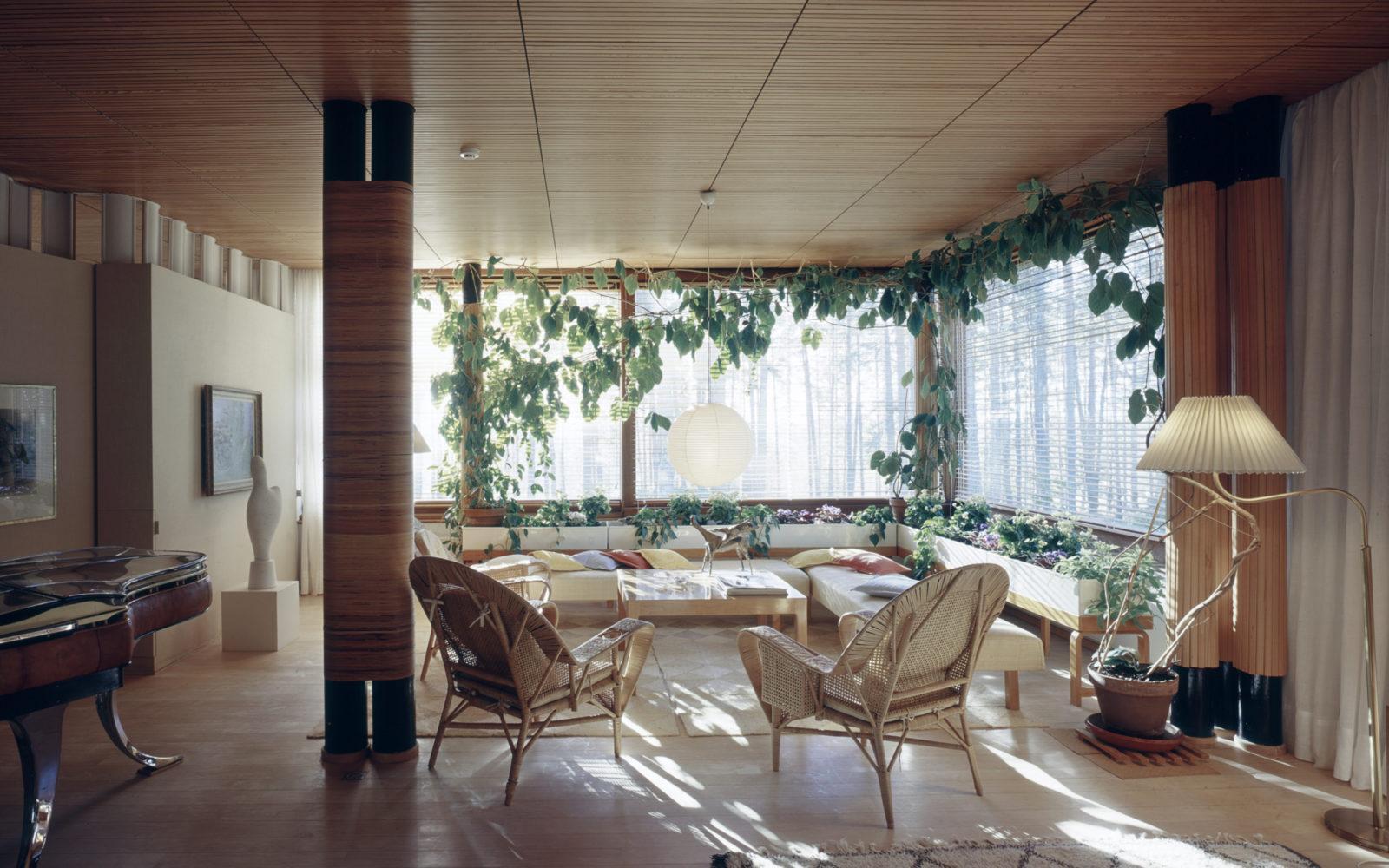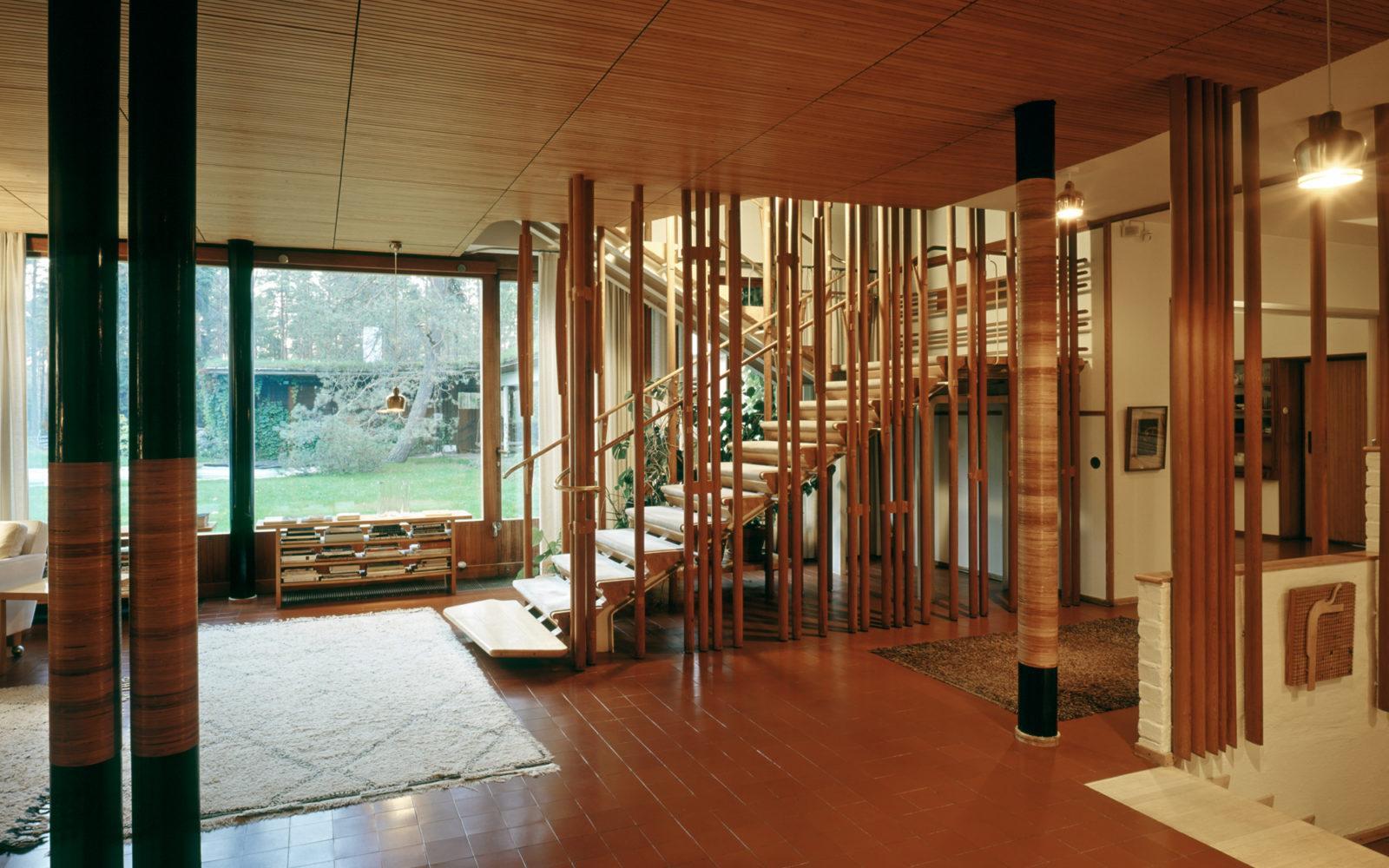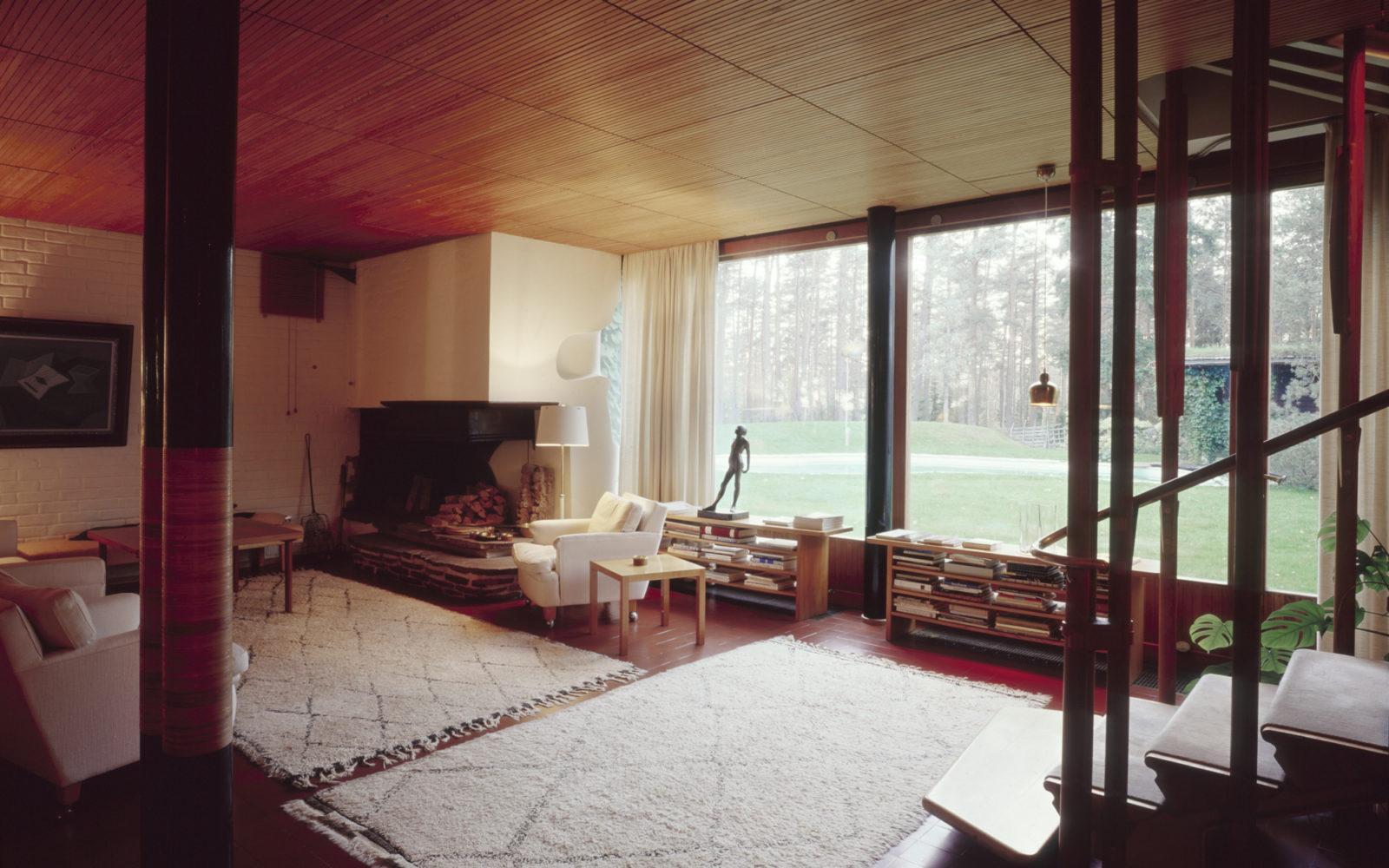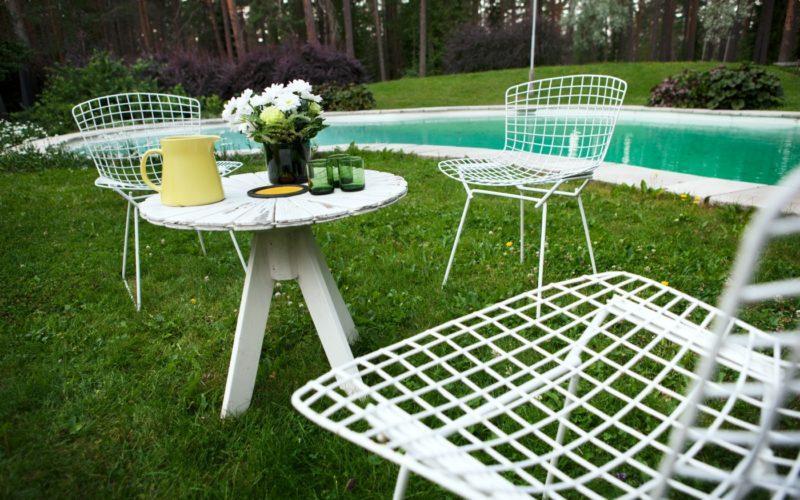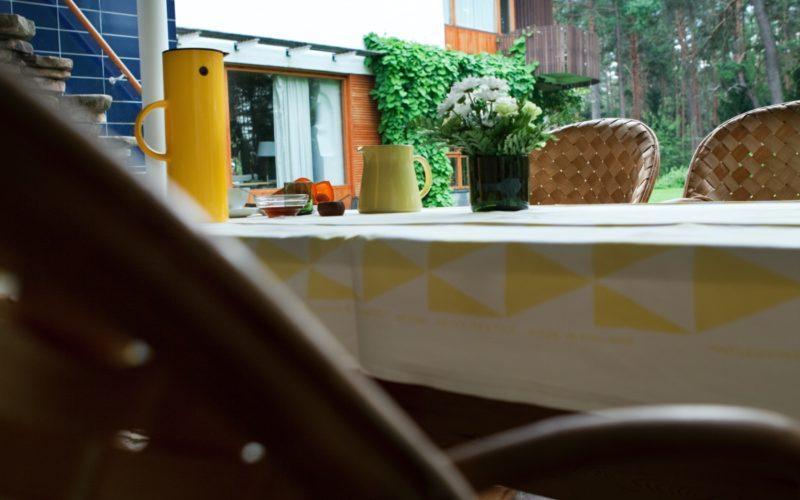 Villa Mairea garden, photo Johanna Kokkola
Information for visitors
Good to know
Arriving to Noormarkku
Villa Mairea is located in Noormarkku, Pori on Pikkukoivukuja 20, approximately 260 kilometres away from Helsinki. The best way to reach Villa Mairea is by a car or by train or bus from Helsinki to Pori. From Pori you can take a local bus 66 or 64 from the Market Place and the distance is approximately 15 km. You can also take a long distance bus from the bus station in Pori. Please see schedules here. From the centre of Noormarkku, the walk to Villa Mairea is about 10 minutes. You can also order a taxi in Pori from number +600 30033.
Visit to Villa Mairea is only possible by confirmed pre-booking; please also note that it is not possible to visit the villa or its courtyard without a confirmed booking. Check more details about the tours on Villa Mairea's web site.
Read more about sights in Pori
Read more about other sights in Noormarkku
Please note that you can purchase publications Villa Mairea as download architectural drawings from Alvar Aalto web shop!
Guided tours
Villa Mairea can be visited by making a reservation for a public tour or a group tour. Please either make a request online on Villa Mairea homepage, or by e-mail to info@villamairea.fi or by calling +358 50 310 6442 well before your planned visit.