Address: Keskuskatu 3, 00100 Helsinki, Finland Open Google map
Entrance fee: Free entry
Themes: Office buildings, Restaurants
Website: Alvar Aalto Foundation
Opening hours
Restaurant Dylan Marmoripiha (inside the courtyard)
Mon-Fri at 10:30 am - 2 pm
Sat-Sun at 10:30 am -3:00 pm

The Rautatalo Office Building was completed in Helsinki's city centre in 1955. The building got its name ('Iron House') from the federation of Finnish hardware dealers that commissioned it. The main space is the light court, or marble courtyard, that extends from the first floor upwards.
Aalto's office won the architecture competition for the building in 1951. Progressive in its day, the interior of this office building was meticulously designed, right down to the details.
Shop premises were sited on the lower floors. The office floors are built around a covered marble courtyard. The details of the light court lit by natural light evoke the architecture of the Mediterranean countries.
The Rautatalo is still in use as an office building. The building itself and some of its valuable interiors are protected by the Act on the Protection of Buildings.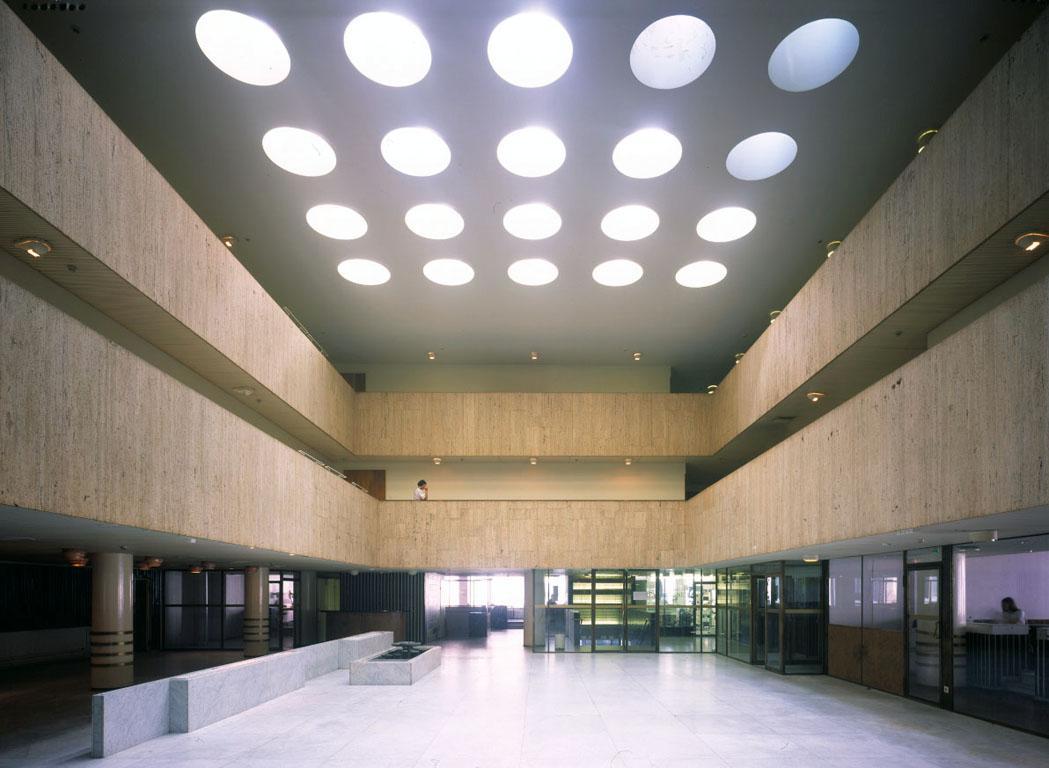 Information for visitors
Good to know