The house at Riihitie 20 was completed as Aino and Alvar Aalto's home and studio in 1936. Aalto's architect's office was in this building in Munkkiniemi until 1955. The house, protected by the Act on the Protection of Buildings, is now part of the Alvar Aalto Foundation. Nowadays, the building is a home museum open to the public.
Aino and Alvar Aalto designed the building, whose simple, natural materials soften the form language of modern architecture. Designing their own home gave them an opportunity to make various structural and material experiments.
The way that the rooms in this building with its closed street façade face in different directions has been carefully considered. The studio and the family's living areas have been discreetly separated from each other through choices of material. This can be seen in both the façades and the interiors.
Alvar Aalto lived in the house on Riihitie up until his death, and the building was used by the family long afterwards.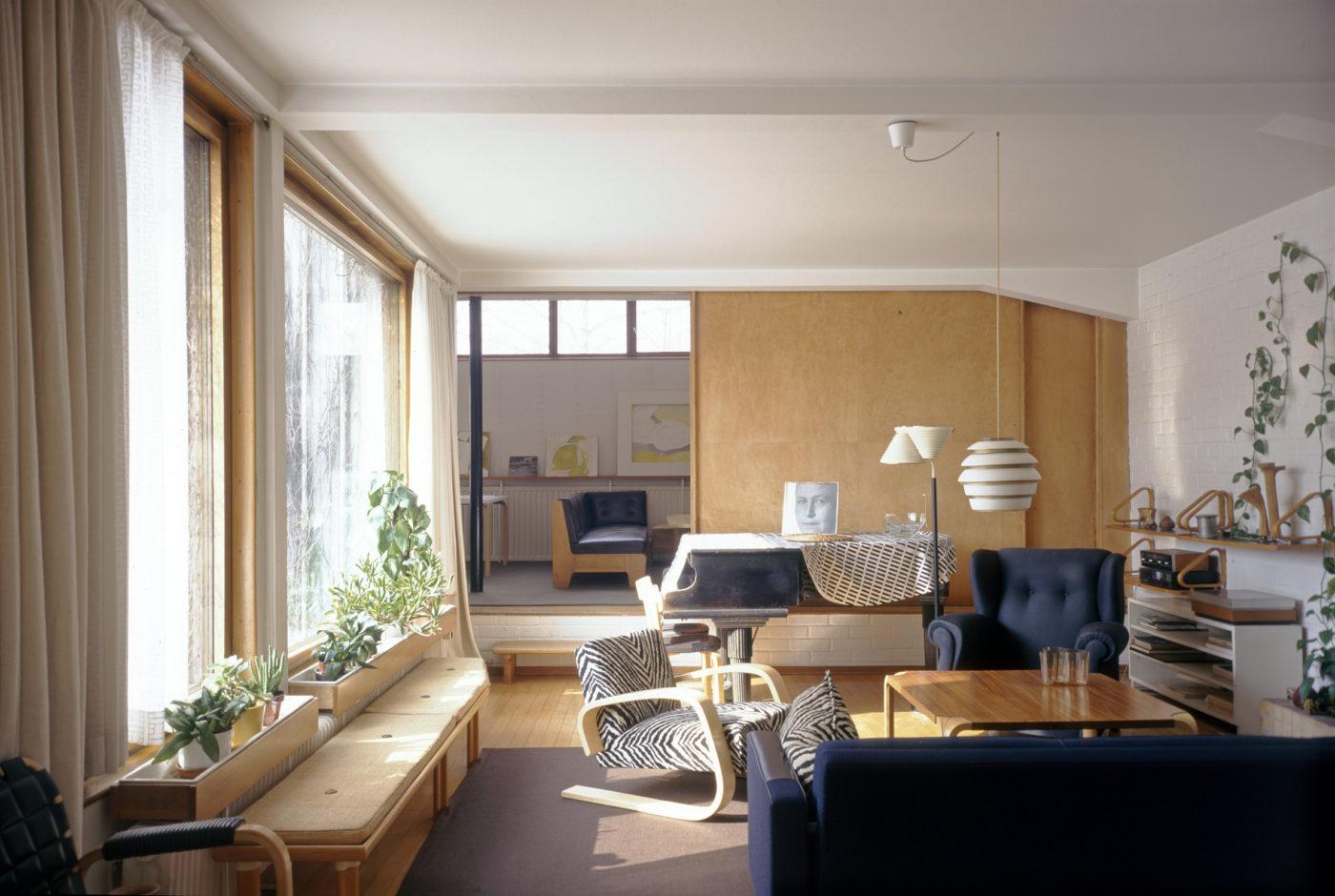 The Aalto House living room. Photo: Maija Holma, Alvar Aalto Museum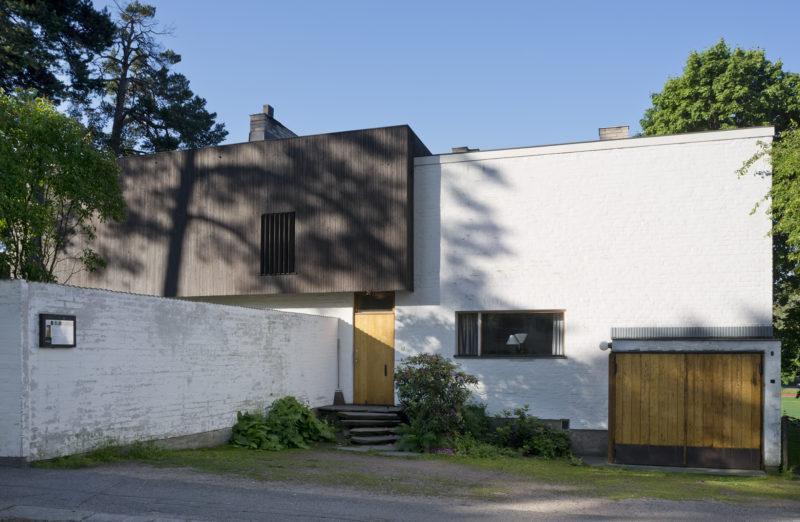 Main entrance of The Aalto House. Photo: Maija Holma, Alvar Aalto Museum
Information for visitors
Good to know
The Aalto House
The Aalto House is located in Munkkiniemi area in Helsinki on Riihitie 20. From the city centre of Helsinki you can take a tram number 4 to Munkkiniemi area. The closest stop to the house is called Laajalahden aukio. Please check timetables online from the journey planner.
You can visit Aalto's home with a guided tour. It is highly recommended to book visit in advance online from Alvar Aalto Foundation's webshop! There are tours available all year round almost daily. Tours lasts an hour and includes both the guided tour itself and free time to enjoy the special atmosphere in the house and explore the museum shop too. Please check times and exception in advance from Alvar Aalto Foundation webpage.
Please note, that you can also visit Studio Aalto which is also located in Munkkiniemi on Tiilimäki 20. Please check times and book your tickets online in advance!
Read more about The Aalto House
Please note that you can purchase publications about The Aalto House as well as download architectural drawings from Alvar Aalto web shop! 
Guided tours