On the old church site of Kolkanmäki rises the architecturally impressive tower of the Church of the Cross, built 1978. This vital element of the Lahti cityscape is a masterwork of Alvar Aalto, elegantly mirroring the city hall – located on the southern end of an axis crossing the market square – designed by Eliel Saarinen, another master architect.
As the primary church of Lahti, the Church of the Cross is a well-known place of worship, clerical procedures and spiritual activities. Master organists from around the world have played the church's 53-stop pipe organ, constructed at Veikko Virtanen's workshop. The church serves as important concert venue and studio due to its great acoustic design.
Read more
History
Lahti's Kolkkamäki Hill was occupied from 1890 to 1977 by a classical Finnish wooden church, until it was torn down by the Evangelical-Lutheran congregations of Lahti to make way for a new church. Alvar Aalto was invited to design a new central church for Keski-Lahti.
The decision to demolish the old church and replace it with a new one sparked a religious controversy, which was unique in the history of Finnish churches due to its scale and ferocity. Complaints and statements to various authorities regarding Aalto's plans lasted nearly seven years.
When Alvar Aalto started to plan the church, he visited the future church site. The preservation of trees, the closeness to nature, and the opening of the church into nature were important to Aalto. This worked well with Aalto's intent to have the Church of the Cross act as a Getsemane – a place of prayer and silence in the middle of the busy, modern Lahti. The church's triangular layout was the first of its kind in Finland.
The church's southern wall boasts a cross-shaped cluster of 52 windows. The simple cross on the altar wall was fashioned from a support beam of the old church's belfry. The concrete belfry of the Church of the Cross rises 40 metres up directly from the structure. It holds the three bells of the previous church, which remain in use to this day.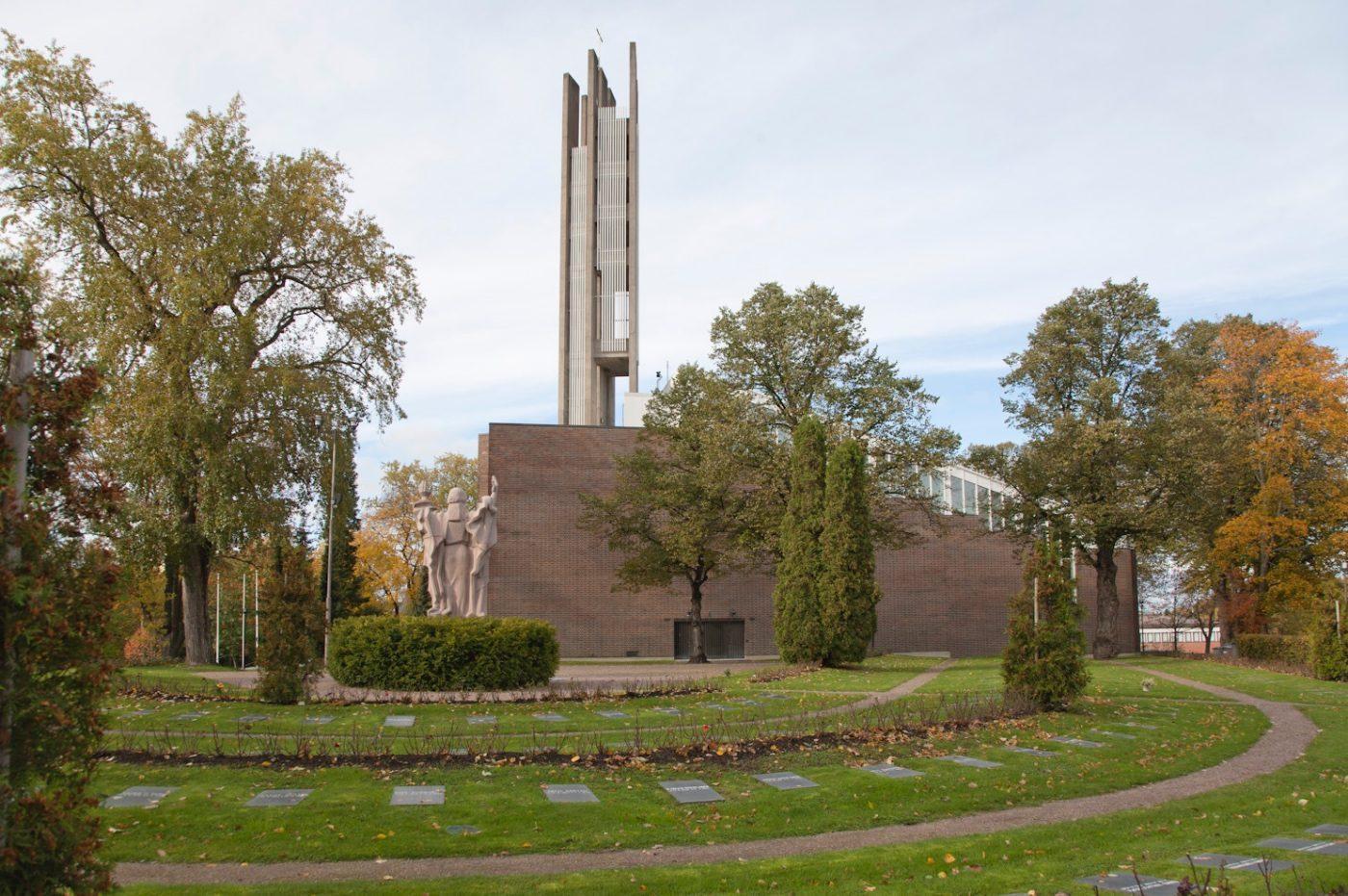 The Church of Cross is located on a hill in the city centre of Lahti. Photo: Alvar Aalto Foundation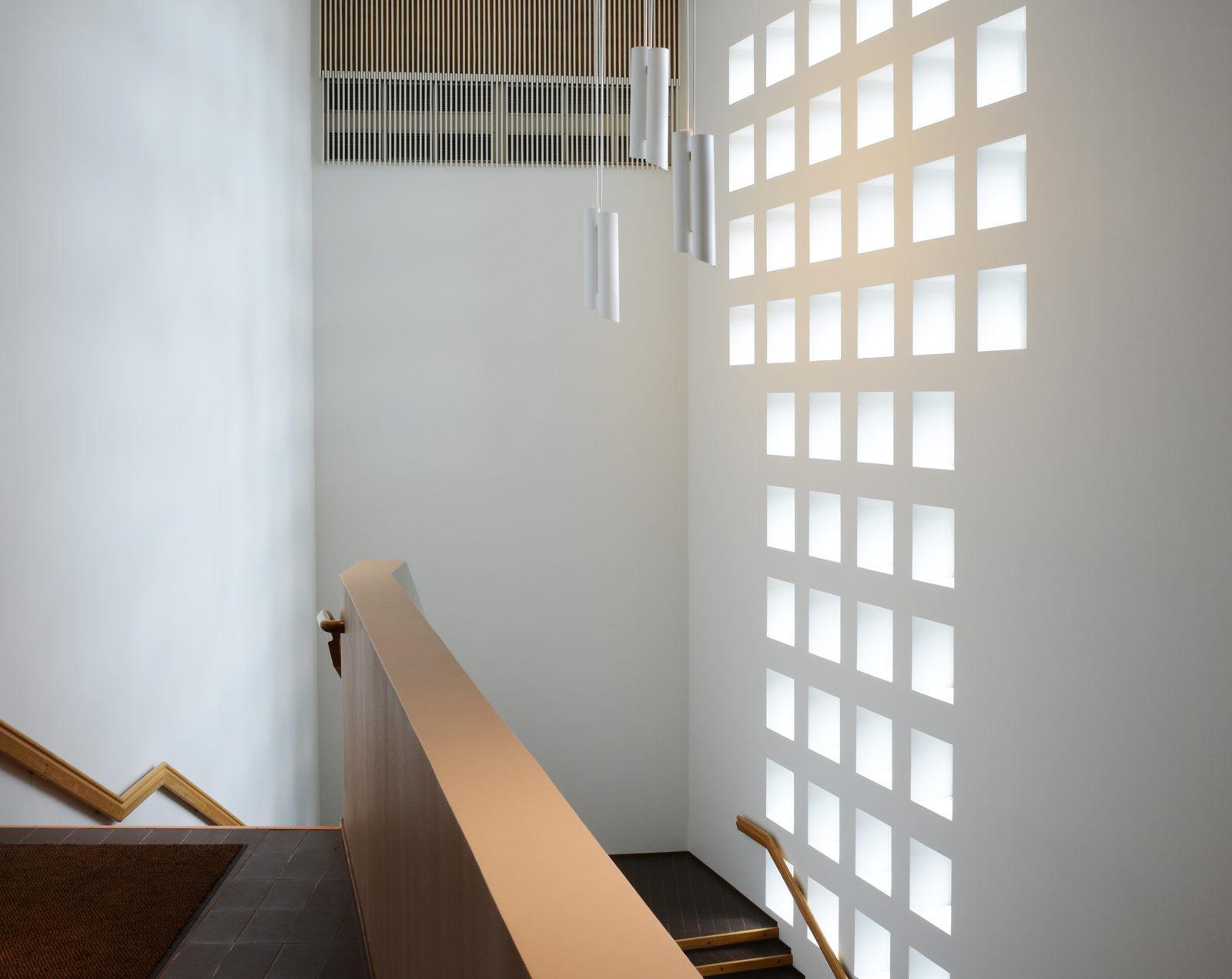 Church's exterior wall has a large cross consisting of 52 windows. Photo: Maija Holma, Alvar Aalto Foundation
Information for visitors
Good to know
Arriving to Lahti
Lahti is located approximately 106 kilometres away from Helsinki. From Helsinki to Lahti, you can either take a Matkahuolto bus, Onnibus or a train. The church is centrally located on Kirkkokatu 4 and is within walking distance from the railway station and the bus station.
Church of the Cross is open every day from 10 am to 3 pm and during services. You can contact the church staff and make bookings from number +358 44 719 4629.
Read more about the Church of the Cross