The studio was completed for use by Alvar Aalto's architect's office in 1955. The building is in Munkkiniemi in Helsinki, within walking distance of Aalto's home. Nowadays, the Alvar Aalto Foundation head office operates in the building. You can visit the Studio Aalto in guided tours for groups. There are public guided tours of the Studio throughout the year.
"You can't create architecture in an office environment," is how Aalto described working in an architect's office. He designed a free-form studio section for the building, and a drawing room using natural light. The building curves around a stepped, amphitheatre-style courtyard sheltered from the wind. Many of Aalto's best-known works were designed here at the Studio.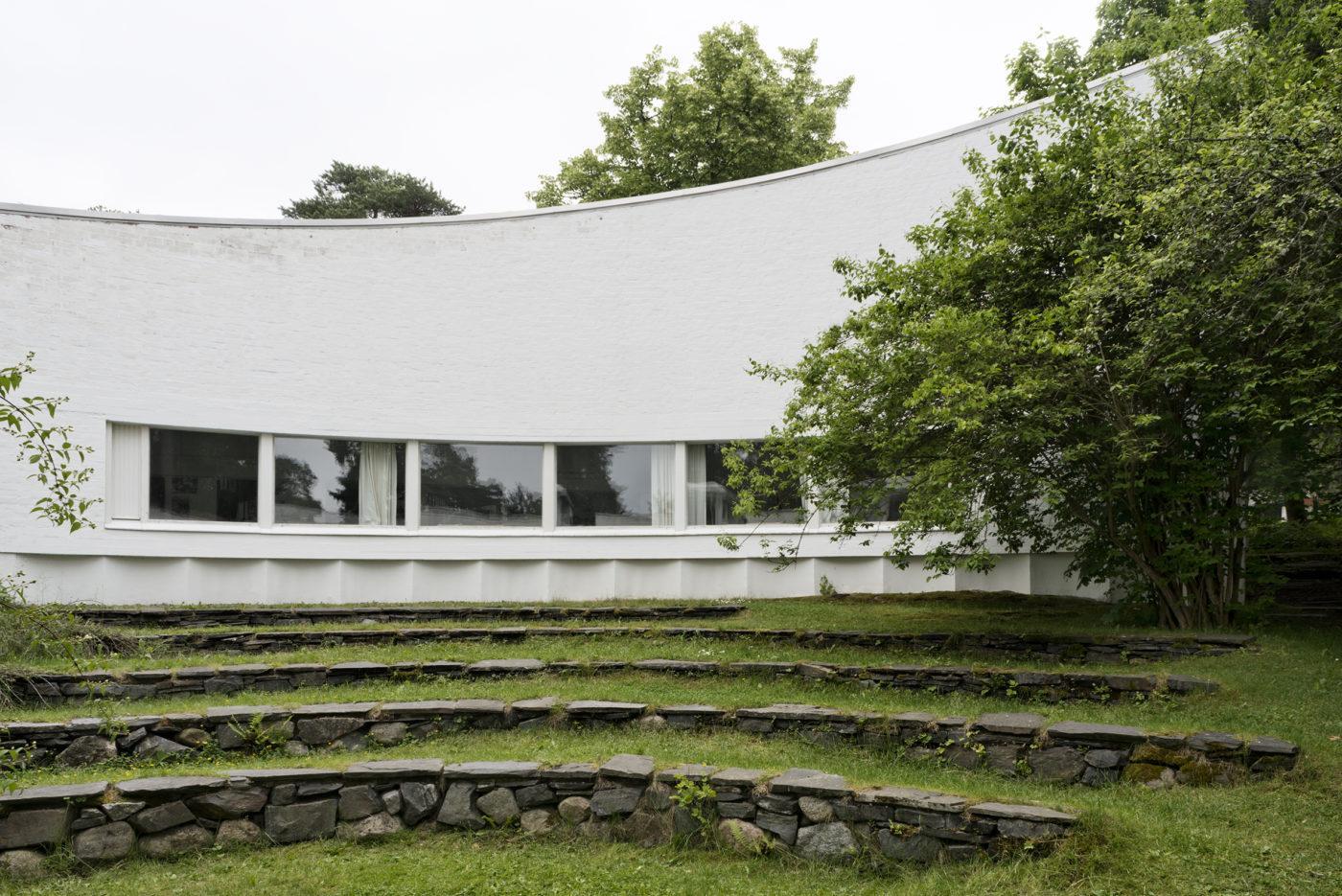 Studio Aalto. Photo: Maija Holma, Alvar Aalto Museum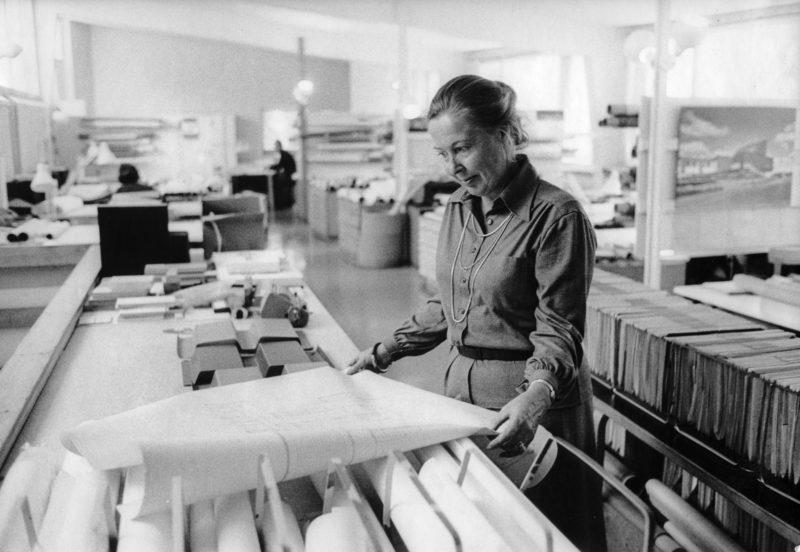 Elissa Aalto in the drawing hall of Studio Aalto. Photo: Stig Bergstrom, Alvar Aalto Museum
Information for visitors
Good to know
Studio Aalto
Studio Aalto is located in Munkkiniemi area in Helsinki on Tiilimäki 20. From the city centre of Helsinki you can take a tram number 4 to Munkkiniemi area. The closest stop to the house is called Tiilimäki. Please check timetables online from the journey planner.
You can visit Aalto's studio with a guided tour. It is highly recommended to book visit in advance online from Alvar Aalto Foundation's webshop! There are tours available all year round almost daily. Tours lasts an hour and includes both the guided tour itself and free time to enjoy the special atmosphere in the house and explore the museum shop too. Please check times and exception in advance from Alvar Aalto Foundation webpage.
Please note, that you can also visit The Aalto House which is also located in Munkkiniemi on Riihitie 20. Please check times and book your tickets online in advance!
Please note that you can purchase publications about Studio Aalto as well as download architectural drawings from Alvar Aalto web shop!
Guided tours