The studio was completed for use by Alvar Aalto's architect's office in 1955. The building is in Munkkiniemi in Helsinki, within walking distance of Aalto's home. There are public guided tours of the Studio throughout the year.
"You can't create architecture in an office environment," is how Aalto described working in an architect's office. He designed a free-form studio section for the building, and a drawing room using natural light. The building curves around a stepped, amphitheatre-style courtyard sheltered from the wind. Many of Aalto's best-known works were designed here at the Studio.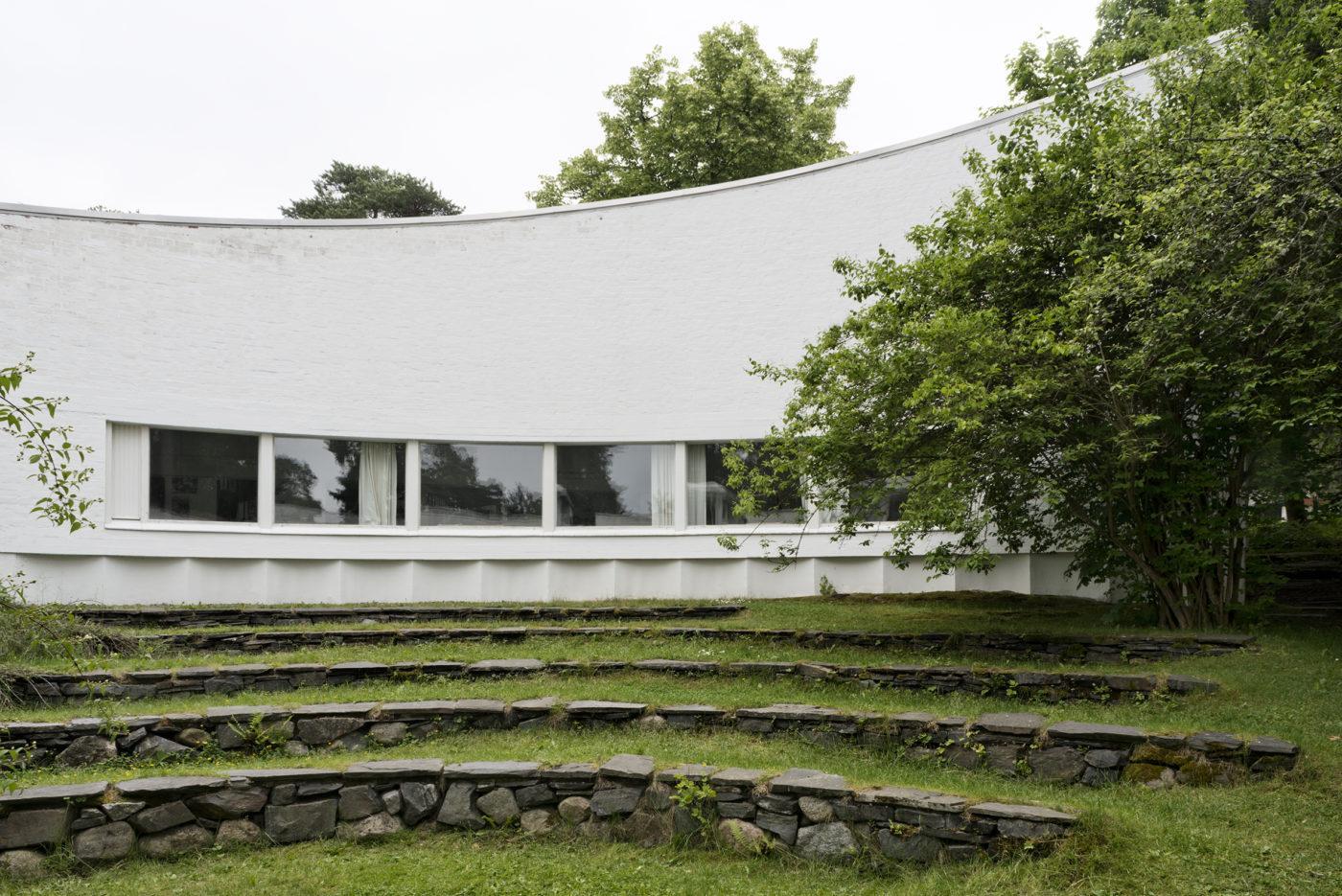 Studio Aalto. Photo: Maija Holma, Alvar Aalto Museum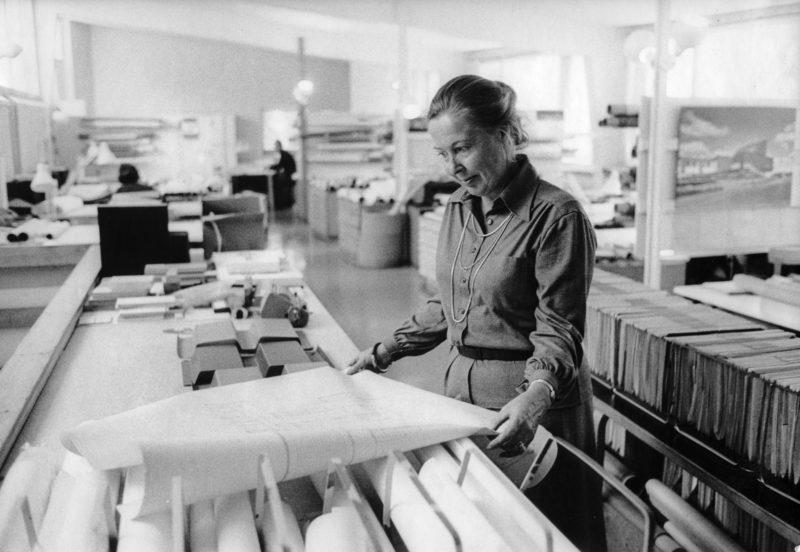 Elissa Aalto in the drawing hall of Studio Aalto. Photo: Stig Bergstrom, Alvar Aalto Museum
Information for visitors
Good to know
Nowadays, the Alvar Aalto Foundation head office operates in the building. You can visit the Studio Aalto in guided tours for groups. Please do find the schedules online, as well as the possibility to buy the tickets in our Alvar Aalto Online Shop.
The Studio Aalto at the Alvar Aalto Foundation website
Please note that you can also visit the nearby Aalto House. Combined tickets can be purchased at shop.alvaraalto.fi
Guided tours