Rovaniemi suffered badly in World War II, as approximately 90 percent of buildings in the town centre were destroyed in 1944. The rebuilding process started quickly after the tragedy, led by Alvar Aalto.
Read more
The Reindeer Antler Town Plan
The architect gave a new shape to the town known as The Reindeer Antler Town Plan.
Aalto's genius vision has central Rovaniemi wrapped inside the reindeer's head, with the Keskuskenttä sports stadium as the eye. Roads leading north, west and south make up the antlers.
Rovaniemi Administrative and Cultural Centre
Aalto's main work in Rovaniemi is the Administrative and Cultural centre, also known as the Aalto centre, which consists of Rovaniemi Town Hall, Rovaniemi City Library and Lappia Hall, a congress venue and the home of Rovaniemi Theatre.
The library was constructed first, in 1966, followed by Lappia Hall in 1976, which was the last building Aalto saw completed before his death in the same year. The city hall was completed posthumously in 1988, the plans of which were finalized by Aalto's architect wife Elissa Aalto.
Housing by Alvar Aalto in Rovaniemi
Besides large public projects, Alvar Aalto also designed housing in Rovaniemi. The Korkalorinne Housing area (1956–60) features row houses and apartment buildings in parklike surroundings, and in central Rovaniemi, several buildings designed for the Aho business family were planned as part of a tight urban milieu.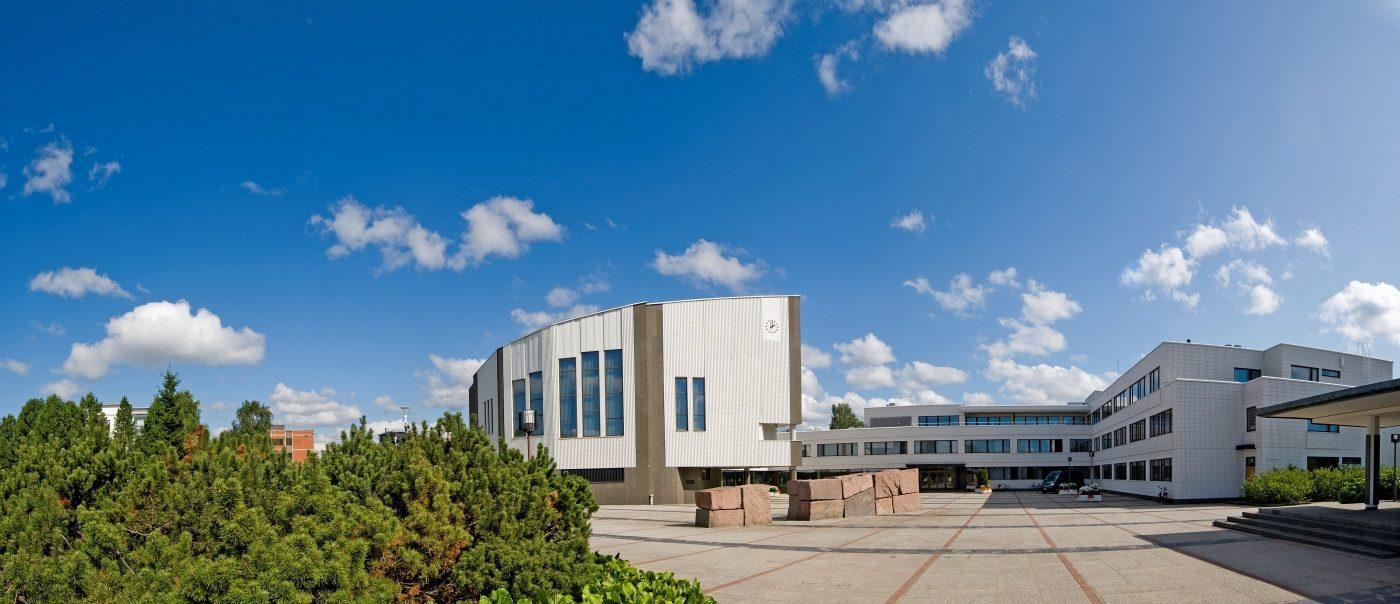 Aalto's main work in Rovaniemi is the administrative and cultural centre; pictured Rovaniemi City Hall. Picture: City of Rovaniemi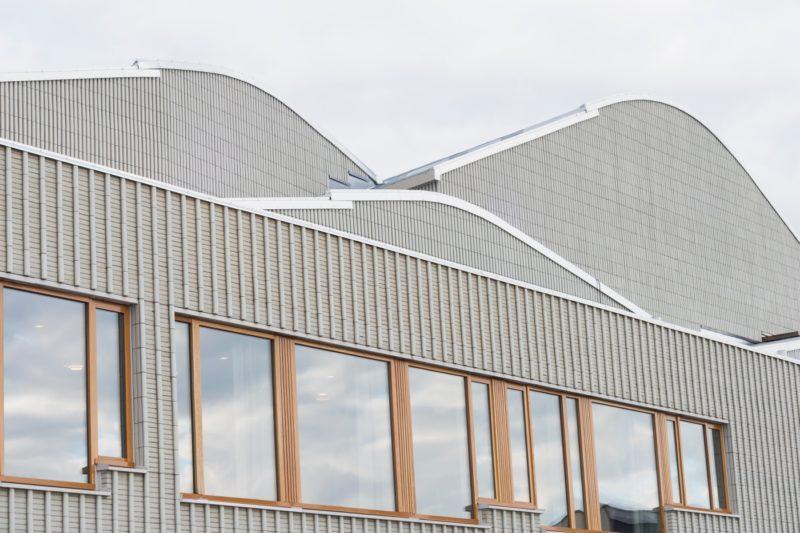 Lappia Hall is the home of Rovaniemi theater and a famous congress hall. Photo: City of Rovaniemi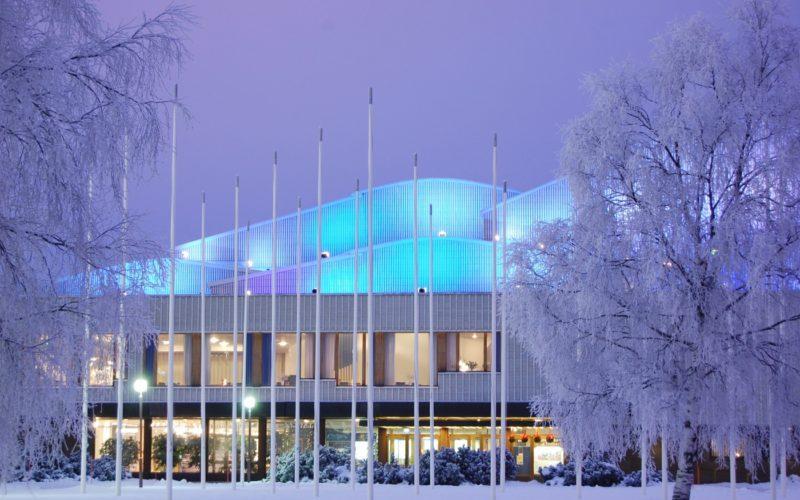 Wintery Lappia Hall. Photo: City of Rovaniemi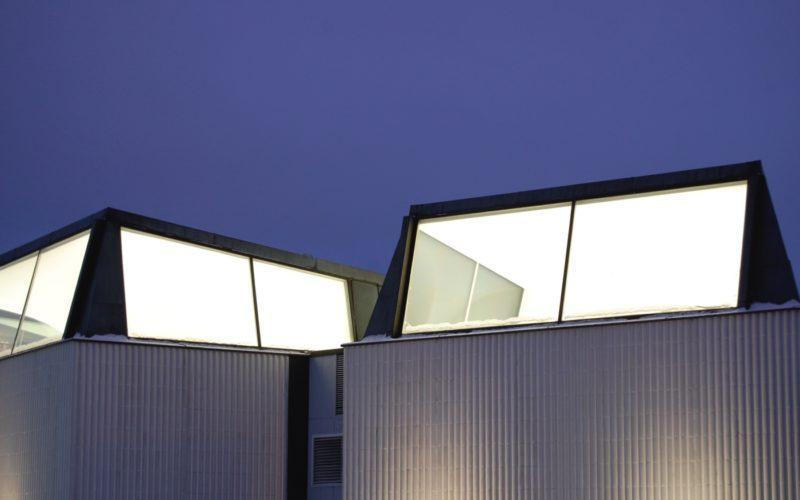 Rovaniemi Library has beautiful roof windows. Photo: City of Rovaniemi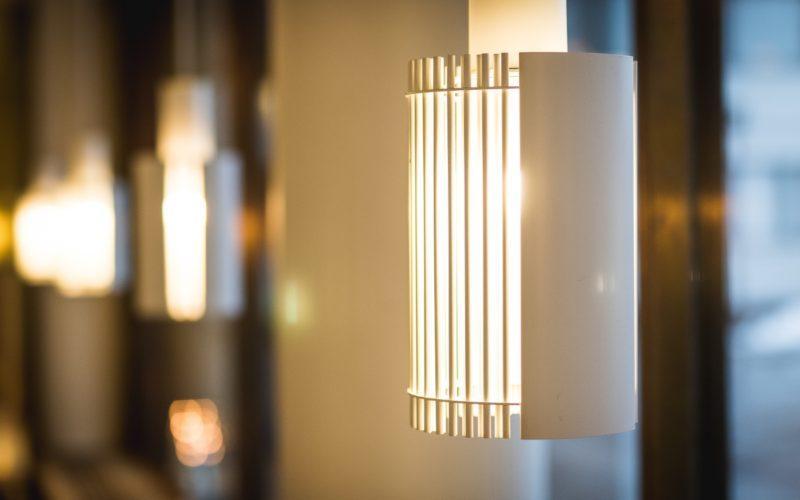 Rovaniemi library also has light fixtures designed by Aalto. Photo: City of Rovaniemi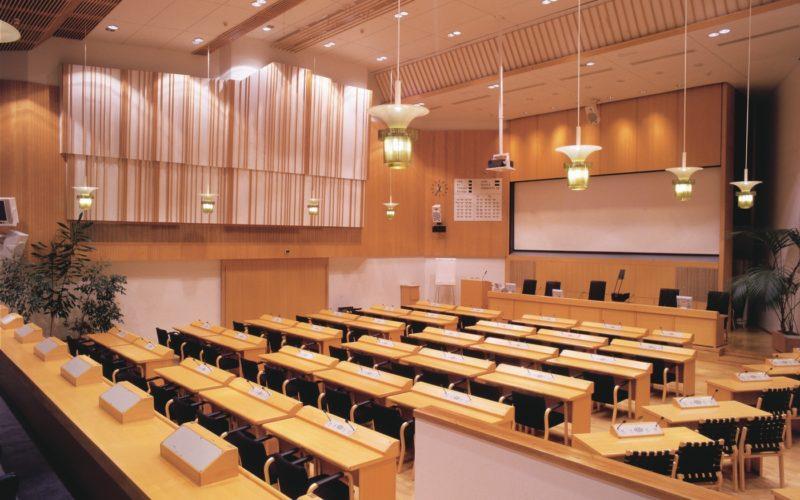 Rovaniemi Council Hall provides enchanting atmosphere for meetings. Photo: City of Rovaniemi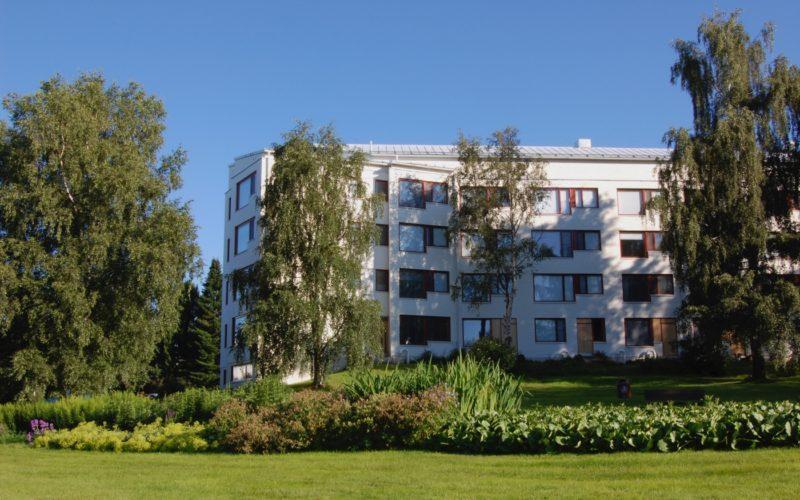 Aalto designed block-of-flats to Rovaniemi as well. Photo City of Rovaniemi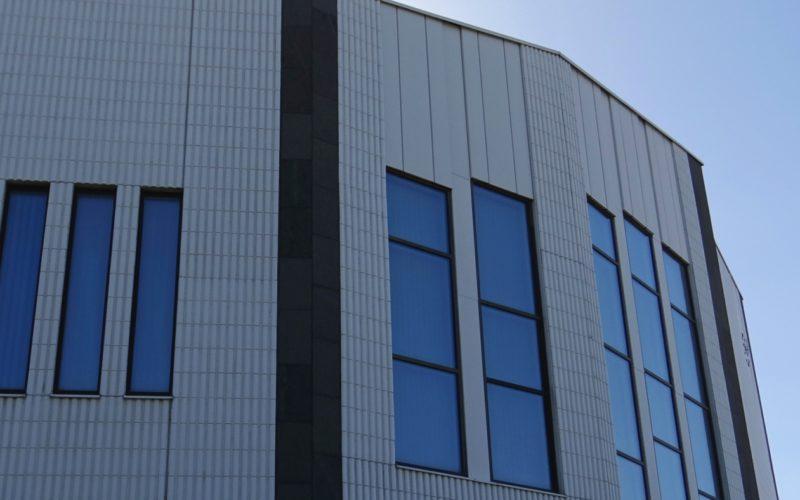 Rovaniemi City Hall is situated in the heart of Rovaniemi. Photo: City of Rovaniemi
Destination on the map
1. Aalto and the Post-war Rebuilding of Rovaniemi
Information for visitors
Good to know
Arriving to Rovaniemi
The distance between Helsinki and Rovaniemi is approximately 820 kilometres. You can reach Rovaniemi by plane, train, bus and car. Distances within the city are relatively short and therefore you can reach sights either on foot or by catching a local bus or taking a taxi. Read more about arriving to Rovaniemi and getting around in the city from Visit Rovaniemi website!
You will also find more information about Alvar Aalto's and other major architects' works at Visit Rovaniemi website.
Please note that you can purchase publications about Alvar Aalto's architecture in Rovaniemi as well as download architectural drawings from Alvar Aalto web shop!